With our years of experience and know-how, we can carry out any immersion heater repair in a fast and affordable way.
Our fully qualified and fully licensed immersion heater repair technicians are experts of all aspects of home plumbing and heating, and they can always make your immersion work again.
Any heating system works best if it is properly maintained, and certain immersion heater repairs can be prevented if you replace some parts at a 5 to 8 year interval, according to the part's lifetime.
Our company aims to give you peace of mind and keep your heating working at its best. By using specialists to fix your problems, you will keep your household warm, safe, and prevent costly future problems.
No matter what you need — such as an element or thermostat replacement, a new hot water cylinder, or fixing any fault — we have seen it all and know how to sort it!
Give our office a call to speak with a specialist and we will be able to tell you the best way forward.
Whether this means making repairs or replacing one or more parts, we will always be honest with you and aim to offer the best prices in Ireland.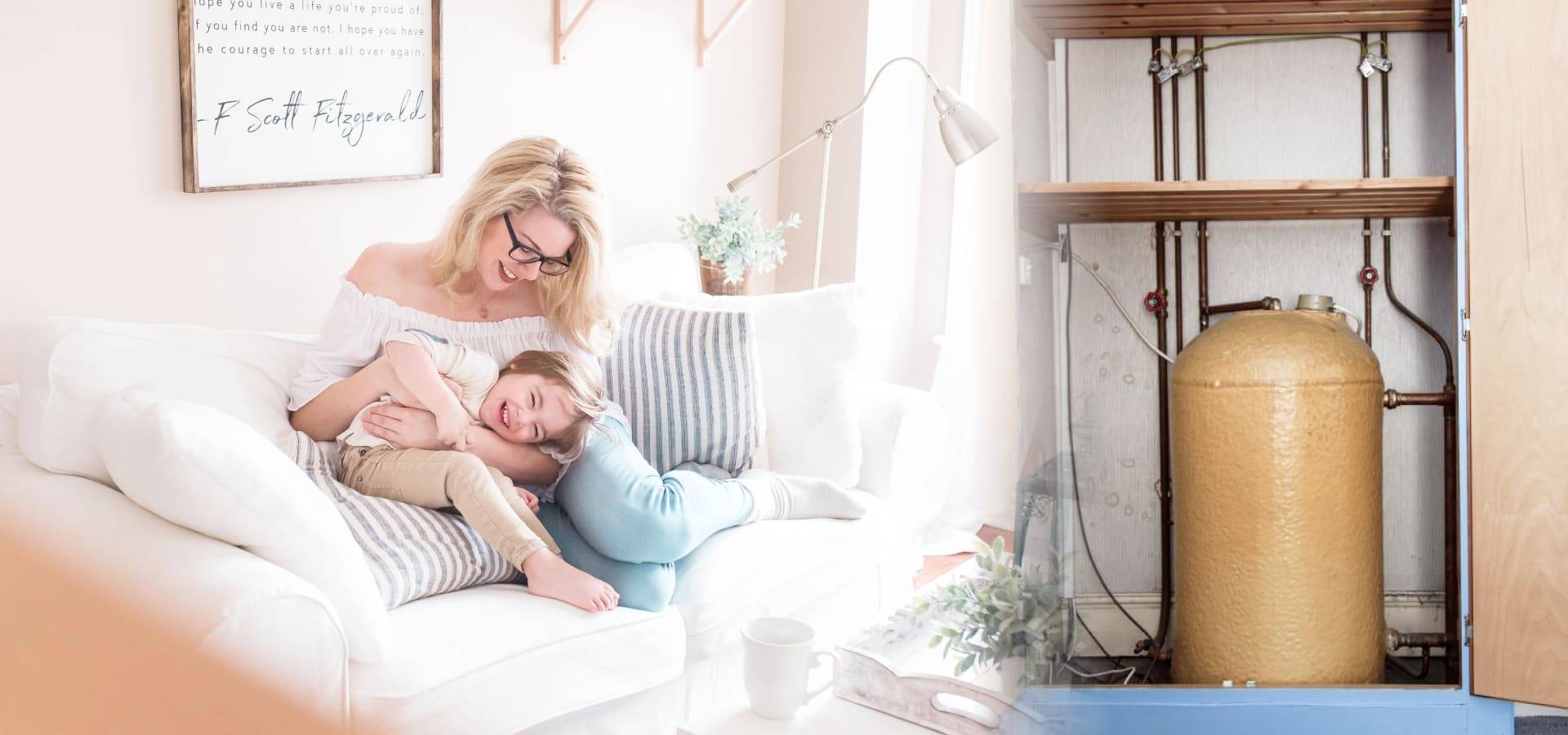 Immersion Heater Dublin
Until recently, immersion heaters were the heating system of choice in over 50% of Dublin households, followed by oil and gas boilers and storage heaters.
Others use alternative heating systems such as gas boilers — if you need to have your gas boiler serviced or are planning an upgrade from your current system click here for gas boilers.
Immersion heater Dublin homeowners benefit from their simplicity of use. However, an immersion heater needs a decent amount of plumbing and general technical knowledge to keep maintained. If your heater fails, you may find yourself without hot water and in need of an emergency plumbing callout.
We pride ourselves in having a very positive reputation in Dublin for being knowledgeable and fast in dealing with every immersion repair. We can solve common problems such as immersion heater thermostats, timer switches and water cylinders on the spot in only one callout.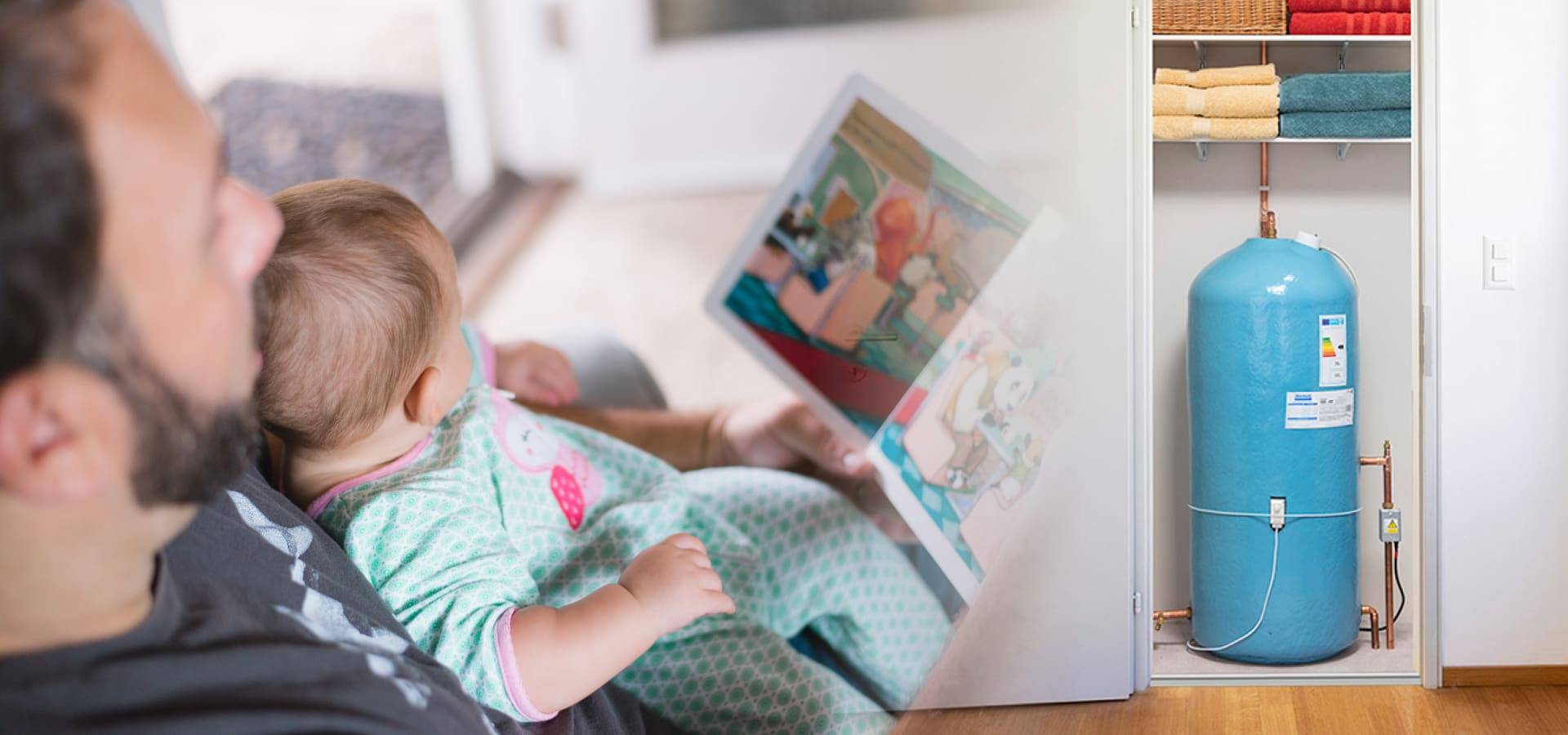 How can we fix your immersion heater problems?
Dublin Immersion Heater Repair
If your system is getting old, some components might be rusted and the heat might fuse them together. This can make old parts difficult or impossible to remove. Our Dublin immersion heater repair team can deal with this and offer you fast and affordable replacements.
Wicklow Immersion Heating
We also serve certain parts of Wicklow — specifically Bray, Greystones and the nearby areas. If your Wicklow home suffers from heating problems, we can dispatch a repairman quickly to deal with them for you.
Kildare Repairs for Immersions
Our team is always on the road, ready when you need them. We prioritise emergency repairs and have an excellent turnaround time for all jobs. The cost of our immersion heater services will always be communicated upfront and, since most of our callouts are done for a fixed price, there will be no surprises after the work is carried out.
Dublin Immersion Heating Services
When your immersion heater is broken, we understand the need for an immediate fix. An immersion not working will leave you completely stuck — unable to properly wash dishes or even use the shower.
Our plumbers are committed to repairing your heating as fast and efficiently as possible. We make all efforts to ensure a fast callout with transparent pricing from the beginning.
Our company employs fully licensed plumbers and electricians. All our staff is qualified and knowledgeable about all immersion heater repair and replacements. We are fully insured and carry out all fixes at a consistently high standard of quality.
Many companies charge considerably more for the same work, while others might come with a lower price tag but the service is not the same. We always do our best to offer a great service while keeping costs low when we repair your immersion heating.
The key is always to get in touch as soon as you are aware of a problem. Contact us by phone for advice and to organise a callout if necessary.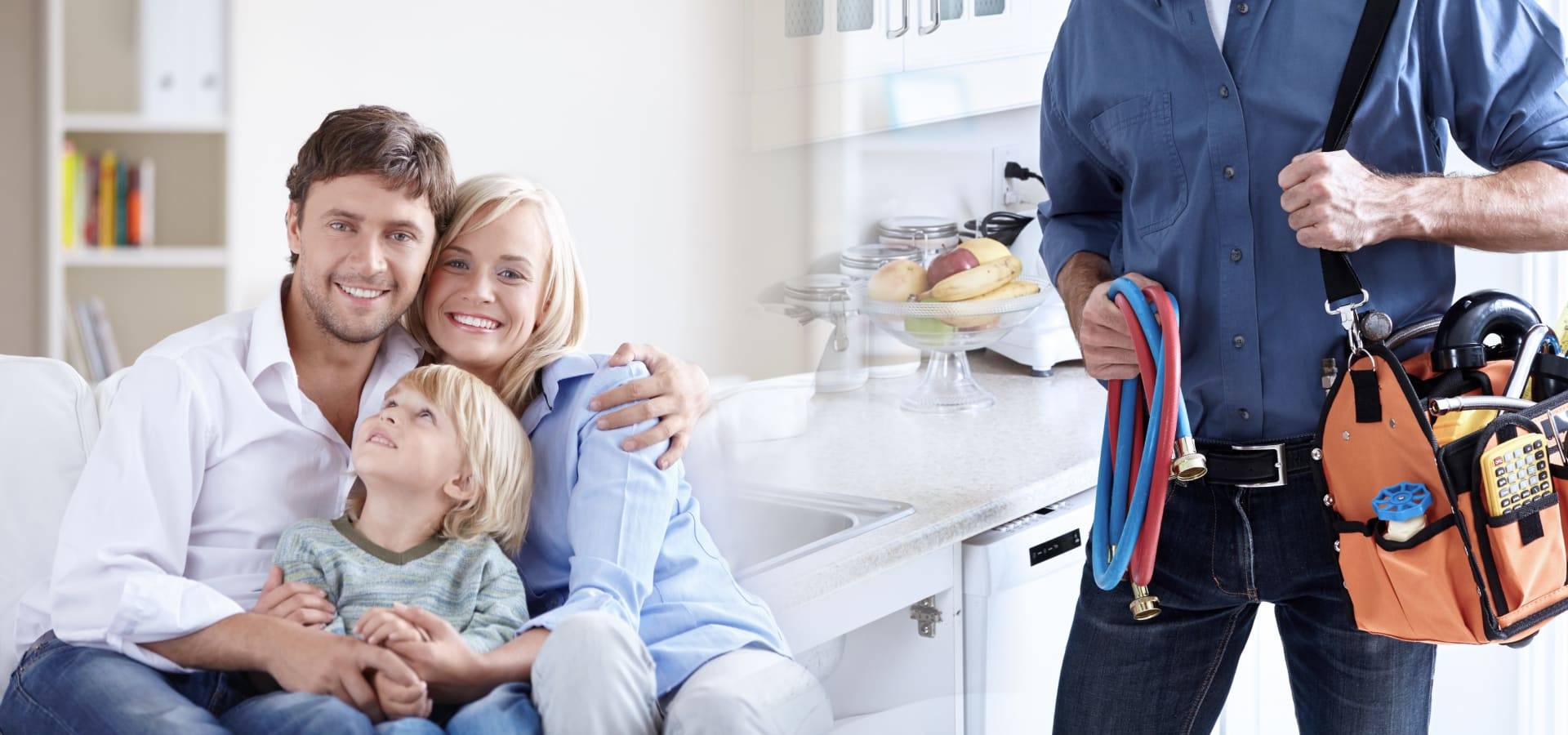 Immersion Heater Repair Prices
What are the prices for some common immersion heater repairs? To answer this question, we have to first mention our callout charge starting from only €110.
Your immersion heater price for repair may go up depending on the parts that are required, but a standard callout and troubleshooting steps are included in this charge.
If fixing your heating requires a part to be replaced, the prices below should include the ones that are most likely to be broken. The prices include parts and installation (excluding VAT).
There are a whole host of reasons why your immersion heating may not be working effectively. While we have listed some of the most common problems below, it is important that, when you need an immersion heater repair or replacement you contact one of our qualified technicians to fix this.
How much does an immersion heater repair cost?
Broken Immersion Problems
A broken immersion can be a very stressful problem, especially when the cold season is approaching. Working hot water is a necessity for everyday living and for the comfort of your family.
Routine inspections are important even when you don't have a broken immersion and your heating appears to function well. Like any form of maintenance, it's better to be proactive and avoid unexpected breakdowns and the higher expenses that come with it.
An immersion heater is a common feature in most Irish homes, and often we don't realise how important it is to keep it running well. If it's broken, we can send our technicians to diagnose and repair it and get you back up and running, with nothing to worry about.
Once the emergency callout is conducted and the system is fixed, keeping it properly maintained will drastically improve its performance and efficiency.
We can deal with broken immersion problems, no hot water, and any other heating system problem.
Have You Got Problems with Your Immersion Heater?
We are ready to diagnose and fix all your heating issues. Get in touch with us today for a callout.
Services For Your Home Heating
I have a broken immersion in my home
Contact us today and we will send a plumbing and heating specialist to diagnose and fix the problem of your broken immersion not working.
I have no hot water (in the kitchen, bathroom, or both) It might be a problem with your broken immersion or a hot water cylinder problem, so if you have no hot water please let us know and we will always be happy to help.
I have no heat coming from the radiators Similarly to the two problems above, if there is no heat coming from the radiators and bleeding your radiators does not help, send us an enquiry and we will fix it.
I am looking for radiator covers
If your heating works fine, you can help your radiators blend in with the rest of your house using radiator covers. Visit RadCover.ie for a complete selection of quality radiator covers. It's sometimes difficult to source stylish furniture such as radiator covers in Ireland, and most stores only stock rad covers in fixed sizes and very few styles. On RadCover.ie you can order fully bespoke covers that will fit your rad perfectly, and there are plenty of designs to choose from — perfect for any room and any home!
Immersion Heating Replacement
Are you worried that your immersion heater stopped working? By contacting us as soon as you can you can rest assured that we will send you an immersion technician with a fully stocked van ready to carry out any immersion heater replacement.
We do the majority of plumbing repairs on the spot, and our plumbers won't leave until they are confident that the job has been done properly and your heating system is free of any faults.
Our company works on the principles of efficiency and professionalism, and we are always honest with you when it comes to what your job entails and what the cost will be.
All our advice and assessments are free, and we are always ready to help you, so if you have any questions do not hesitate to ask!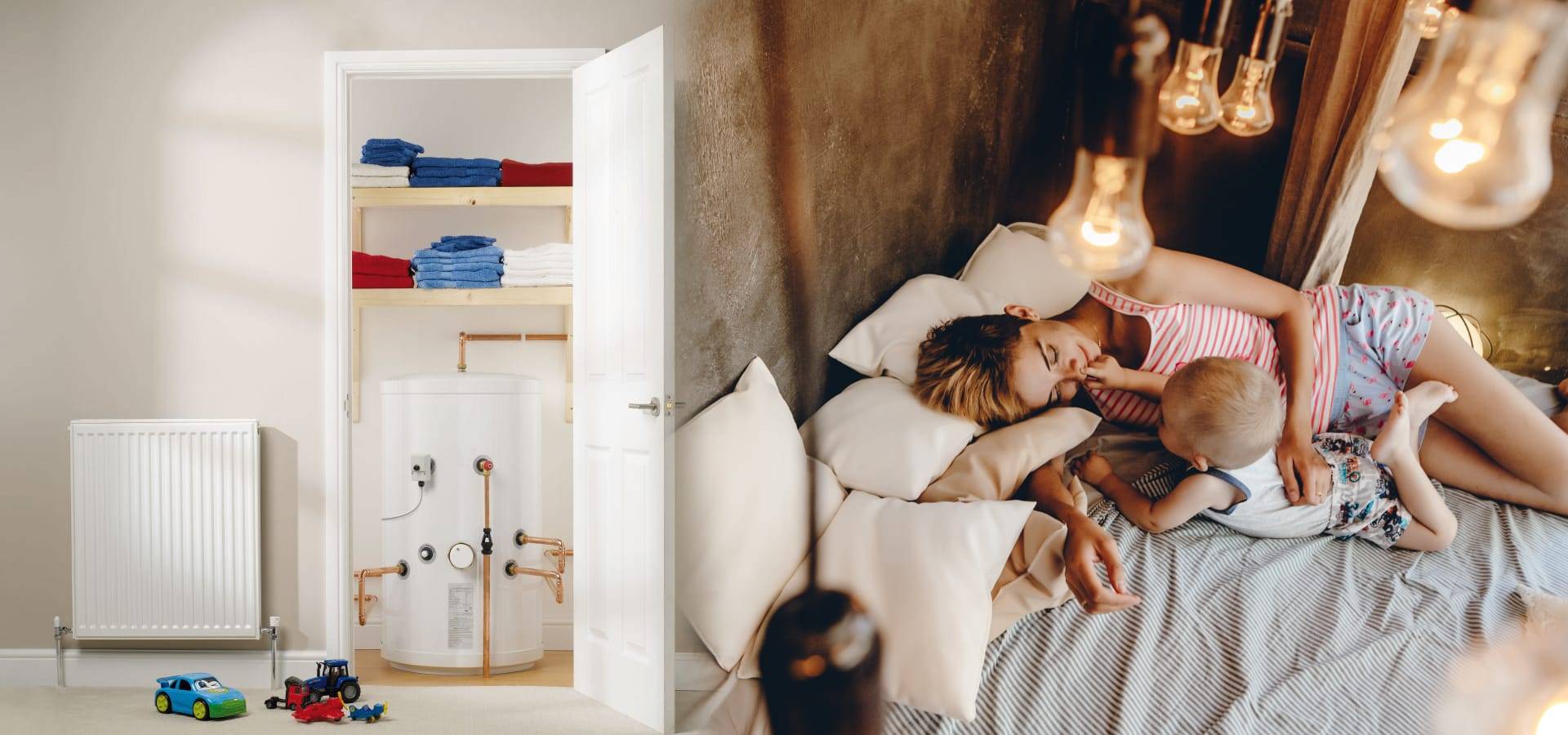 Benefits of Immersion Heaters
Despite being a common feature in many Irish homes, when an immersion breaks or needs maintenance, it can be challenging to find a qualified plumber who can carry out an immersion heater replacement.
This is largely due to the many components which form part of the heating system.
Fortunately, our team of qualified engineers are on hand to help with your immersion heater replacement.
The first step in any such repair job is for our engineers to establish which element is preventing the system from working correctly. While some problems can be simple to fix, other elements may require more time and the need to order a specific part to ensure it resumes heating.
There are a whole host of reasons why your immersion may not be working effectively.
Heating components eventually wear down and need a replacement in order to work effectively.
One problem which can be easily fixed is replacing the insulation. The insulation protects elements of the coil from intersecting.
Over time if the insulation breaks down and can result in a blown fuse. Replacing the insulation is a simple and cost-effective way to repair an immersion.
A burnt thermostat is another common problem. From time to time immersion elements can overheat. When this happens, it can burn the thermostat, including the wire.
If the thermostat is burnt, it cannot read the temperature correctly and this results in failure of the heating system. This can also happen with storage heaters, oil and gas boilers. Replacing the thermostat is a rather affordable intervention.
Those were some of the most common problems and it is important that, when you need someone to replace or repair your immersion heater you contact one of the plumbers to remedy the issue.
Immersion Heater Quote
We offer free consultations and quotations to all customers.
Call us today, and talk us through your exact requirements for a Free Quote!